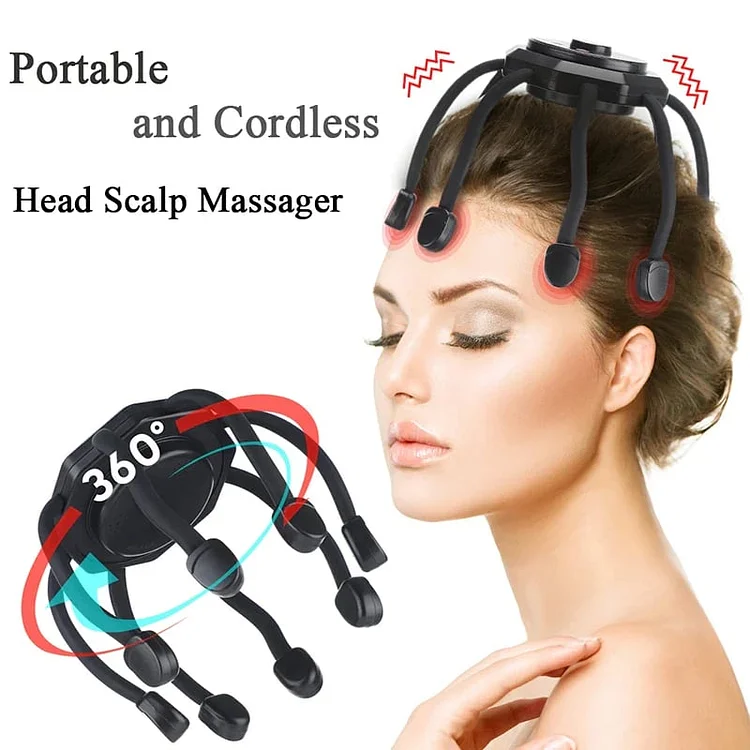 "I have a relatively unique condition and this is exactly what I was hoping for. While it's not a replacement for my wife's scalp massage, it's a great substitute! Seems like someone put a deliberate effort into creating it. To me For me, it's perfect."
Sean J -
verified customer
Relax your scalp and relieve stress anytime, anywhere.
Massage your head, as if doing head SPA for your head at any time, slide over your scalp, every time you use it, you will feel euphoric and relieve your stress and anxiety.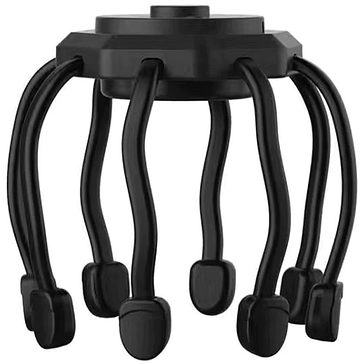 This head massager features 8-frequency vibrating contacts for 360-degree massage coverage, enjoy a hands-free massage while reading, working or enjoying coffee, and presses the muscles of the head to help relax and reduce stress and tension.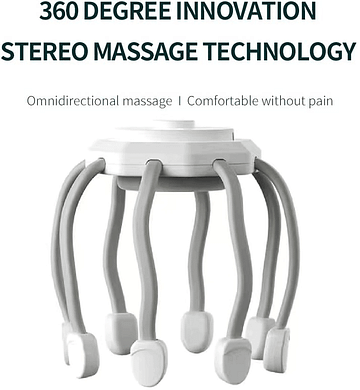 Long press the button to turn on the head massager, switch between three modes, provide different massage techniques to relieve stress and tension, and meet your specific massage needs during the day and night.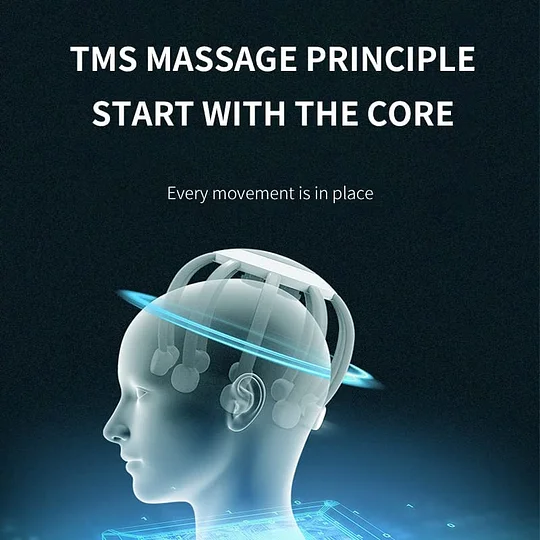 Each massage part is equipped with an independent driving vibration source, and the action status of each massage part does not affect each other; multiple massage parts work together to achieve the effect of fully massaging the head. The vibration intensity and massage rhythm of each massage part can be adjusted and controlled, which is suitable for users with different sensitivities to massage.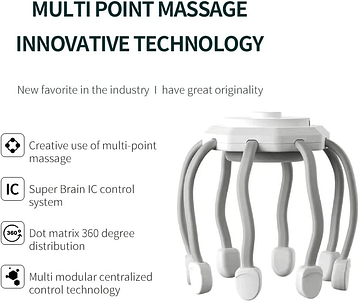 Use at home or take it with you when traveling, easy to live a healthy and relaxed life, the soothing massager can help her/him relax after a stressful working day, a great gift choice for friends and family.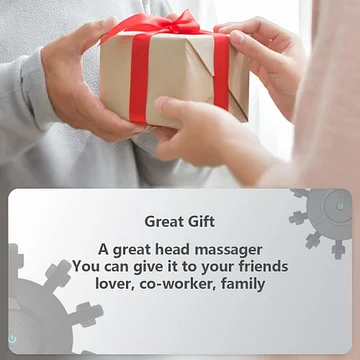 This product is for massage use only. Do not use it while charging. If you feel uncomfortable during use, please stop using it immediately.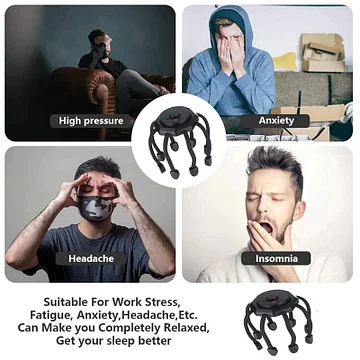 Relieves migraines and headaches.

Reduce stress and anxiety.

Promotes relaxation.

Promote blood circulation.

Restore your physical and mental health.
Control method: touch button
Number of massage heads: 8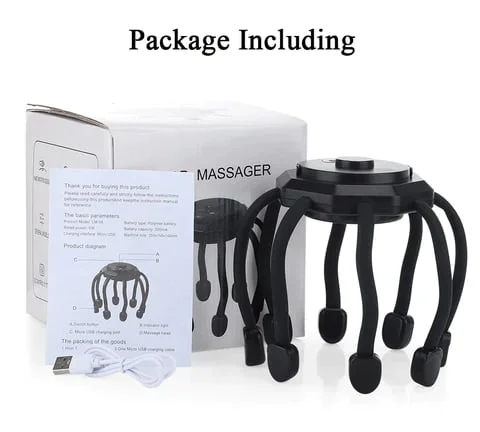 Frequently Asked Questions:
Yes, we ship anywhere in the world with DHL and USPS tracked and insured shipments.
What payment methods do you accept?
We accept PayPal and all credit and debit cards.
Your private information will never be shared and payments are 100% safe and secure. We use the verified PayPal gateway to process payments. This means you're covered by PayPal's buyer protection policies, ensuring you get your money's worth. PayPal Buyer Protection has you covered if something goes wrong with your transaction.