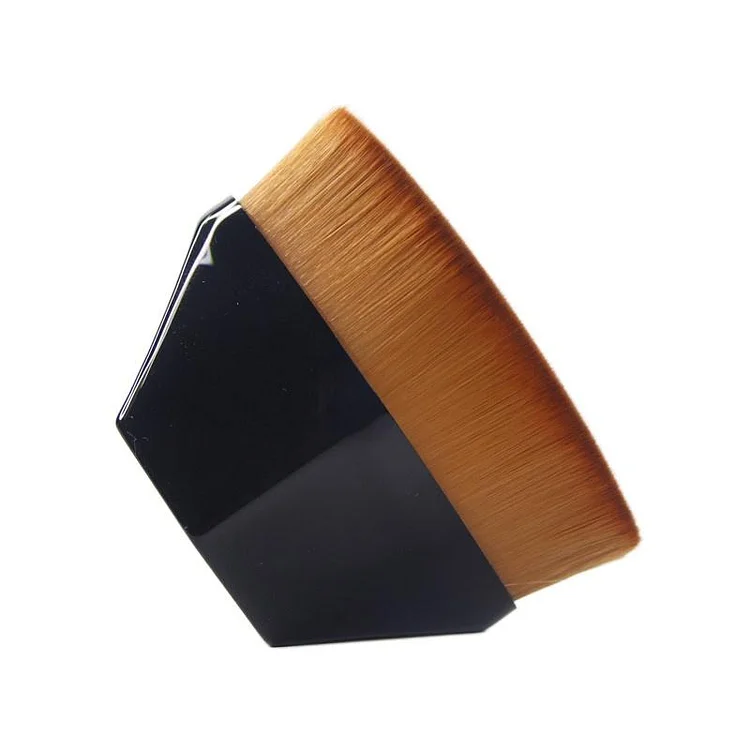 Every Girl Who Loves Beauty Needs to Have This Magic Makeup Brush
BlueWold™ Magic Foundation Makeup Brush is specifically designed to create a streak-free and flawless finish. Made with synthetic, cruelty-free vegan bristles, it's perfect for all types of foundations; liquids, creams or powders.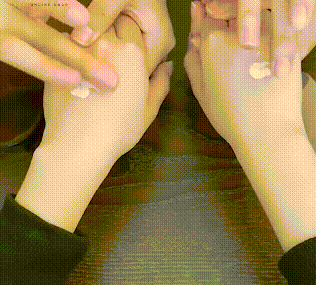 WHY CHOOSE BlueWold™ Magic Foundation Makeup Brush?
Quality Material
Petals foundation brush high-quality bristle,soft and fine,rich in hair,even fit without lint(Left)

Other imitation bristles inferior bristles,rough made to tie the skin and shed hair,uneven marks(Right)
Ergonomic Handle
With three-dimensional diamond handle that has nice touch feeling, easy to use and great for everyday makeup, make natural-looking coverage on every part of the face.

Petal foundation brush ABS plastic handle,no toxic and tasteless(Left)

Other imitation brush handle made of plastic,long-term u- se is harmful to human body(Right)
Petals foun- dation brush Rhombus brush handle easy to handle easy to hold brush handle with multi-section hand-he- ld design, more fit to the palm firmly grasp
Full Coverage Brush
Perfect for blending Liquid, cream, buffing, stippling, concealer, flawless powder cosmetics, allows you to tap on products for flawless, air-touched, full-coverage finish, but does not absorb too much product.Compared with small-area foundation brush. large-area makeup is faster,time-saving and labor-saving

Portable for Carry
The make-up brush is portable and lightweight, with friendly protecting case, it won't stain the brush, perfect for you to carry when you travel around or even to work.

Flat Top Kabuki Travel Liquid Foundation Brush
The extra-wide flat top cross section allows you to apply makeup quickly, making for a perfect look each and every time, don't absorb foundation into the brush itself, used for applying liquid, cream and easy to clean.
Multi-function Magic Foundation Brush
【Make Beauty Easy】This foundation brush can help you complete 360° all-direction makeup in 10 seconds! It's perfect for both beginners and professional makeup artists.
【Nice Touch Feeling】Over 200,000 soft and tenacious bristles provide the perfect makeup experience. The synthetic bristles are very soft, ensuring maximum comfort.
【Multi-Function】Good flawless makeup for all kinds of cosmetics, liquid foundation, blush, BB cream, Shadow power, quarantine, concealer, etc. No matter wet or dry, you can get the best results.
【Easy to Carry】This foundation brush with a stylish petal-shaped design, Fashion design makes makeup gracefully. we also provide a friendly round protecting case, It`s small and avoids your brush from any dirt/bacteria!
USED TOINTRODUCE
apply the liquid foundation to the face.and brush it off evenly with powder foundation brush
powder foundation brush to lightly brush the pointed part of nose wings,corners of mouth,etc.after
brushing the face, the remaining Foundation on the brush can be used to brush the neck,to prevent color disjointed embarrassment clear natural makeup is finished in this way~
maintenance
After each use
Fully brush off the remaining powder on the brush, and keep the hair clean at any time.
After the brush is dirty
Sweep the brush head back and forth on the spread paper towel until the dirt falls off and removes it.
How to clean
1. Dilute a small amount of neutral detergent with warm water.
2. Rinse the brush in water.
3. After washing carefully, use a dry towel to remove moisture.
4. After finishing the hair of the brush head, place it in a cool place to fully dry.
5. Knead the hair gently and loosen them before use.
Kindly Remind:
1.Before first use, please wash the brushes under cold running water for 2 minutes and allow to dry naturally in any ventilated area.This is to remove any chemical residue left from the manufacturing process. So that you can to clean use it.
2.Due to the frist time use it ,there may be a little hair loss, this is a normal phenomenon, hope you can kinldy understand!
3.Due to different camera or light environment, and the size of the product is manually measured (it is all real shots), or there may be errors (color difference), please refer to the actual product.please kindly understand.