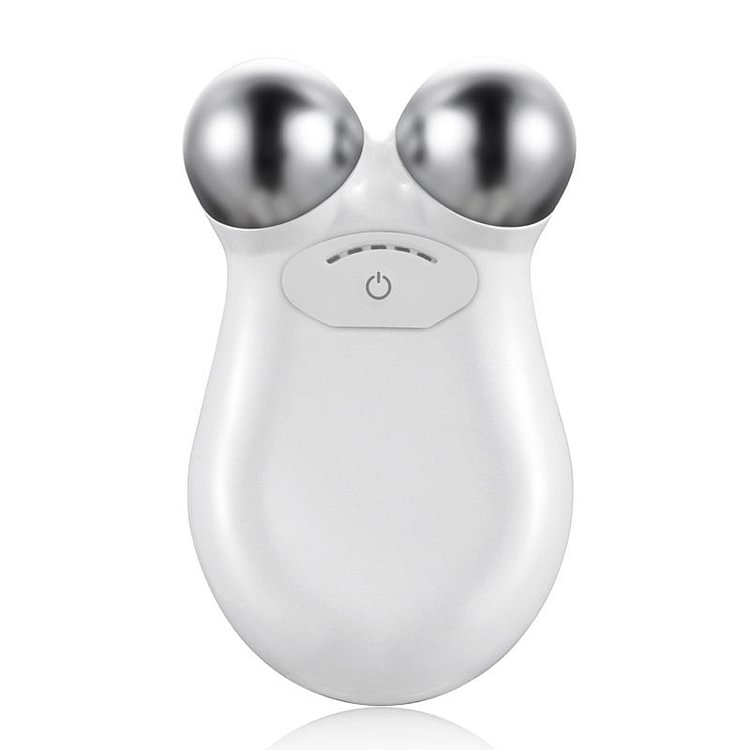 I Got My Hands On This Season's Must-Have
Beauty Accessory That Lifts, Firms, And Tightens Your Skin After A Single Use…
(At A
Fraction Of The Cost
Of A Spa And With ZERO
Recovery Time)
If you're like me, you've probably asked yourself, "how do celebrities over 40 do it?!"
How do they ALL have tight, firm, divinely contoured skin?
I used to have this list in my head of all the reasons I'd never be able to look like that…
I wonder how many of these you've said yourself...
Celebs just have great genes.

I can't compete with that.
​They've got the best makeup artists. It would take hours to contour like that.
They can go to the spa whenever they want.

I can't afford $500 treatments.
​They must secretly get botox or facelifts.

I'm not sure I like the idea of knives and injections…
Well, enough was enough.
After waving goodbye to my jealousy (green was never my color), I decided to go looking for answers to their age-defying beauty...
The Celeb Secret To Reversing The Signs Of Aging And Staying Firm And Wrinkle-Free Is Microcurrent Technology!
Okay, let's deal with the obvious question first…
What is microcurrent technology?
Dr Zain Husain
, a board-certified dermatologist, says,
"Microcurrent technology sends out a low-voltage current similar to the natural electrical currents in the body.
It stimulates energy production to drive the creation of collagen and elastin in the skin.
This can result in toned, tighter skin that gives the face a more "lifted" appearance".
Put simply, microcurrent technology tones your facial muscles and kicks your natural collagen production into overdrive.
See for yourself!
But Doesn't This Sort Of Thing Cost A Small Fortune?
Meaning, that just one treatment a month could cost you around $6,000 a year!

And that's before you factor in the time commitment, travel costs, and all the other extras you just
KNOW
you're going to buy if you step into the spa.
(I know I've been there, I feel your pain).


Even though I love to look my best and the words,
"there's no way you are over 40"
, send a tingle down my spine (or up to my brain), I couldn't justify spending $6,000 a year on spa treatments…
So, I looked around at
all the alternatives.
Here's what I found out:
Do-It-Yourself Microcurrent Skincare
Spa Microcurrent Treatments
| | |
| --- | --- |
| Per Treatment | $250-$500 |
| Annual Cost | $6,000 (recommended every 4 weeks) |
| Problem | Expense. Time. Travel. Zero Guarantee. |
| | |
| --- | --- |
| Per Treatment | $200-$400 |
| Annual Cost | $1,200 (recommended every 12 weeks) |
| Problem | Expense. Invasive. Side effects can include flu symptoms and a 'frozen look'. Zero Guarantee. |
| | |
| --- | --- |
| Total Cost | $2,500-$10,000 |
| Problem | Expense. Invasive. Major surgery, long recovery time. Zero Guarantee. |
Personally, I like to keep my beauty regimen as
simple
and
natural
as possible.
I'm very careful with what I use on my skin, and the thought of injecting poison into my face or having my skin cut, stretched, and tucked was never very appealing.
Plus, you have to deal with the recovery time, the marks, the risks, and the list goes on.
Microcurrent treatment was definitely the right option for me.
But I needed to find a better, more affordable way to get my hands on it…
That's when I discovered MicroSculpt!
And that's not even the best bit.
You can grab one of these devices for less than half the price of ONE professional treatment.
It's like a mini-workout for your face.
Just like going to the gym tones and tightens your muscles, MicroSculpt does the same for your face.
The super-safe electric current stimulates your facial muscles toning them while kick-starting your collagen production.
Tighter, firmer skin.
​ Improved skin elasticity.
A more visible jawline.
Fewer fine lines and wrinkles.

​Raised brow.

And the benefits don't stop there…
Improves circulation, helping rid the skin of toxins.
​ Helps drain the lymph nodes to reduce puffiness and redness.

​And helps naturally raise your collagen levels.

I was able to get incredible results with MicroSculpt completely painlessly after just one use.
Okay, confession time…
Other than the expense and recovery time I found with alternative treatments, there was one other reason I didn't go for botox or something more extreme…
I'm not a big fan of pain.
Microcurrent technology in MicroSculpt delivers the results I've been looking for and is
100%
pain-free.
It also looks and feels much more natural than botox and fillers and works in harmony with your body instead of forcing it to do something unnatural.
I use mine for about 5 minutes daily, which is perfect for covering all the areas of my face that need a lift.
I feel like me again for the first time in a long time.
Career, family, friends…
I always found an excuse to put other things and other people first…
But now my kids are in their teens; I finally have a bit of 'me time' back.
I've started working out again, using my MicroSculpt every day, and now that I'm in my 40s, I honestly feel better than I've ever felt before.
Since using this device, I've had friends and colleagues ask me what MY secret is!
And it's not just working for me…
Other people are getting incredible results too!
"It Knocks Years Off… My Face Is Contoured &
Lifted!"
"I've been using it consistently for 2 weeks and now I completely understand the hype! It's like my face got Botox. It's tight, contoured, lifted. It knocks off a few years and I feel confident! It's worth the $$, professional microcurrent facials are $300-500 for each one! So it's a bargain!"
- Cori Ann (San Francisco, CA)
"My Face Looks Like It Did In My 30s Again!"
"Besides wearing a moisturizer with SPF daily, this is the single best thing I've done for my face! I saw a visible difference the first time I used it. After two months of using it every day for 5 minutes, I'm sold! I use it in the morning, so I look great all day while I'm awake. Finally, I feel like my face resembles what it was in my 30s again."


- Caroline (Raliegh, NC)
"You Can Definitely See The Lift It Produces!"
"It's a good little device, it only takes 5 mins to go round your whole face. I only did one side of my face only, and you can most definitely see the lift it produces. Quick and easy to use, I definitely recommend it!"
- Jaelyn (San Francisco, CA)
All I can say is this has been an absolute game changer for
me.
My skin feels firmer and tighter, my brows are lifted, and I feel
like I've regained the confidence I used to have back in my
20s and 30s…