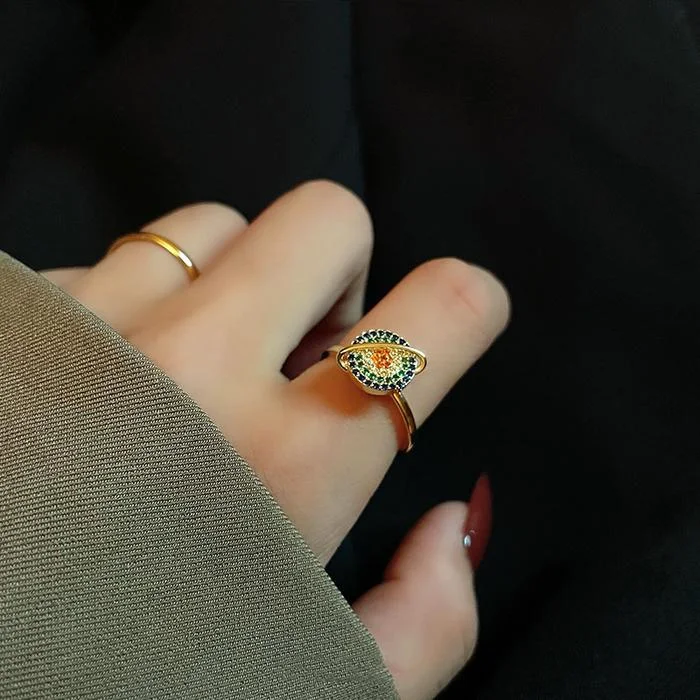 Find yourself constantly playing with your wedding band or other rings? Perhaps its time to grab a Spinning Galaxy Ring to fool around with.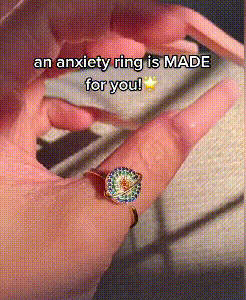 Ideal for fidgety fingers or pent-up energy the rotatable galaxy feature aid in preventing nail biting and skin picking.

Some say it's mesmerizing. Others say it's therapeutic. A few bold souls claim it's the best ring ever made.
The Galaxy Ring is a fashion accessory, gadget, and toy all in one. You may get addicted. But hey.. a little spinning never hurt anyone.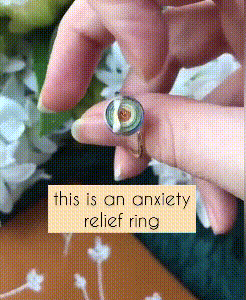 Practice mindfulness to help calm stressful situations while focussing on the movement and rotation of the ring in combination with slow and intentional breathing.

The spinning motion of the galaxy stone is not just mesmerizing to look at but increases focus and channels nervous or excess energy away from habits like nail-biting or chewing, which have been found common in those with ADHD or those who suffer from anxiety

The open ring design means that this beautiful ring is adjustable and made to fit most finger sizes
Material
Gold-filled (hypoallergenic).

14K Gold fill is a pressure-bonded layer of gold that has 100 times more gold than plated jewelry. It is durable, won't chip or flake is tarnish-resistant, and is a great alternative to "karat" gold that is reasonably priced. Looks great and if taken care of should last for many years.

Gem: Artificial Diamonds.
Lab-Created: Yes.
The term "lab-created" refers to synthetic gems that have the chemical and physical properties of natural gems but are manufactured in a laboratory instead of naturally formed and mined.
Shipping Time
🔥Our current turnaround time is running 3-5 business days due to our products are all handmade. Although some of the items are made ahead, due to the high volume of orders, shipping times are longer than usual. If I have the item ordered in stock I will mail it out as soon as possible!
🚀Standard shipping is $5.99 and takes about 10-15 business days after shipment.
😉Thank you for your patience. Please let us know if you have any questions.