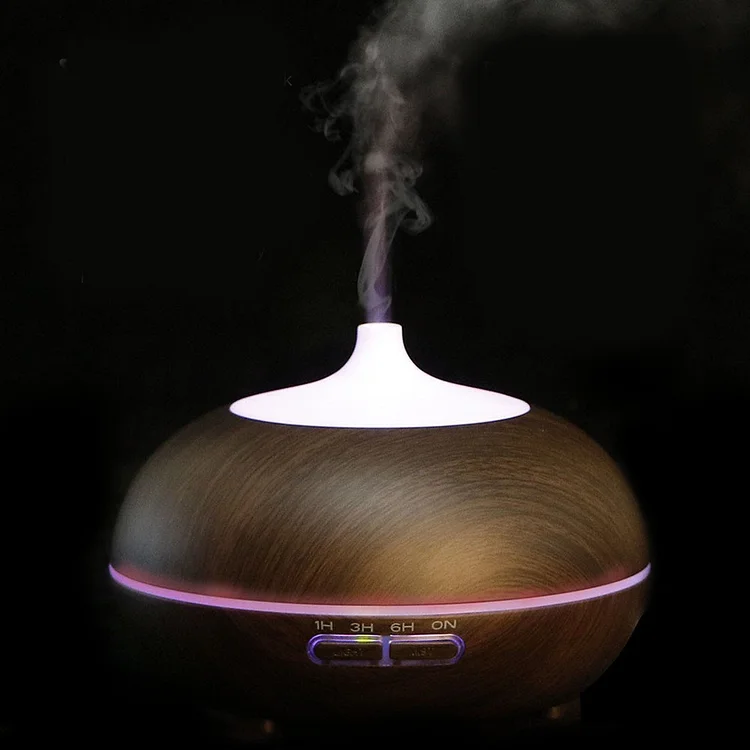 For a comfortable sleep and a pleasant, healthy stay.
In winter, the skin is often dehydrated and exhausted. Problems with burning eyes, nasal mucosa and breathing occur. Wood Grain Ultrasonic Mini Aromatherapy Machine creates a pleasantly refreshing atmosphere and reduces indoor pollution. It humidifies and disinfects the air. In this way, it inhibits bacterial infections, protects health and keeps skin and mucous membranes moist and clears the respiratory tract. With its silent operation, it allows a comfortable sleep and facilitates various daily activities and activities. Air fresheners are especially recommended for sensitive allergy sufferers, as they significantly improve their quality of life.
✔ Cleans and scents the air on demand.
✔ Compact and elegant design.
✔ Quiet, trouble-free operation
✔ Easy operation and maintenance
✔ 2-year warranty
Wood Grain Ultrasonic Mini Aromatherapy Machine adds a pleasant fragrance to the room on demand. Its elegant appearance enchants even the most demanding eye. It fits wonderfully into any living room and takes up very little space. Seven soothing light colors with a beneficial therapeutic effect have a positive impact on well-being, as colored light effectively relieves stress and calms us. It is indispensable in public places such as: beauty salons, conference halls, offices, reception centers, hotels, hospitals ...
Four time settings: 1hr / 3hr and continuous.
Color: light brown, dark brown.
7 color illumination release spectra.
Automatic safety shutdown when there is no more water in the unit.
Open the lid of the Wood Grain Ultrasonic Mini Aromatherapy Machine fill with water and two drops of essential oil (not included). Close the lid and turn on the device. You can also use the device without essential oils.
Do not fill the device above the marked Max line. Do not turn on the device if the water tank is empty. Change the water and maintain the device regularly.
Technical data:
Capacity: 150ml, 400 ml
Steam: 25 - 35 ml/hour
Frequency: 2,4 MHz
Power supply: DC: 24V 0.5 A
Voltage (V): 220
Max. Operating time: 3 hrs.
Material: PP + ABS
Power supply
Dimensions: 168 x 120 mm
Translated with www.DeepL.com/Translator (free version)